After you've logged in click on the menu

icon and select Send Snapshot.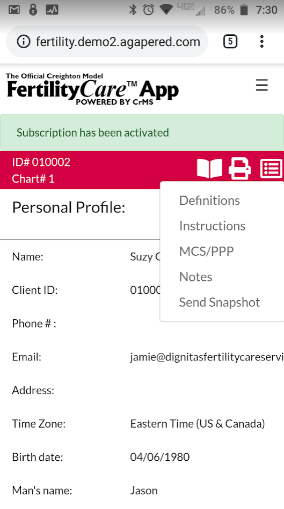 The system will ask if you'd like to send a chart snapshot to your teacher. You will need to select OK. Listed in your Messages, will be a message titled, "New Snapshot."
Note: all snapshots are saved on HIPAA-compliant servers. Your FertilityCare Practitioner will receive an email that they have a snapshot, they must log into the App to see your snapshot.