After you've logged in click on the chart

icon.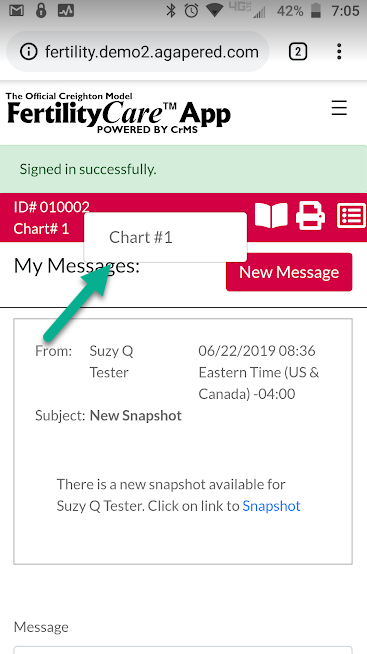 Select which chart (Chart #1, Chart #2, Chart #3, etc…) you'd like to access. Your chart will now be open and available for edit.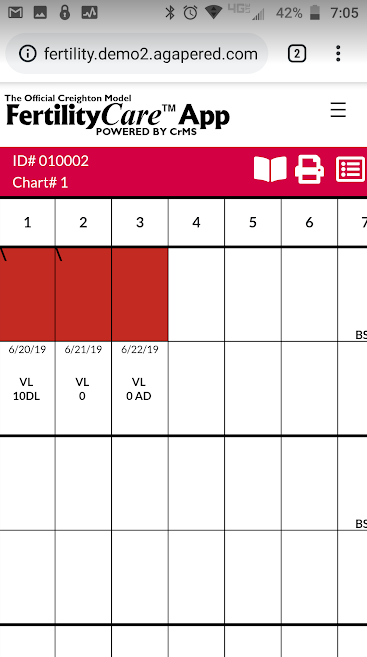 Tap on the Cycle Day you'd like to enter (you can tap in the top box or bottom box). Enter the Date.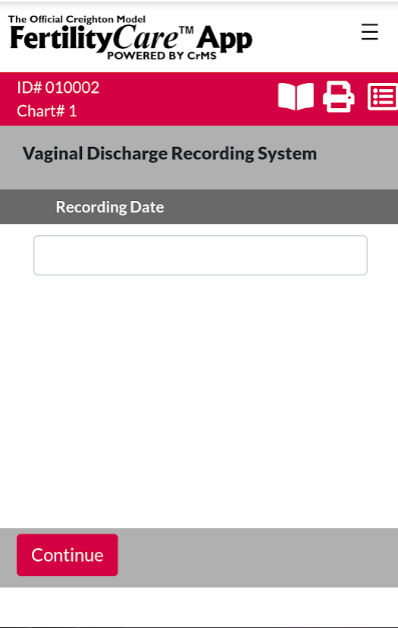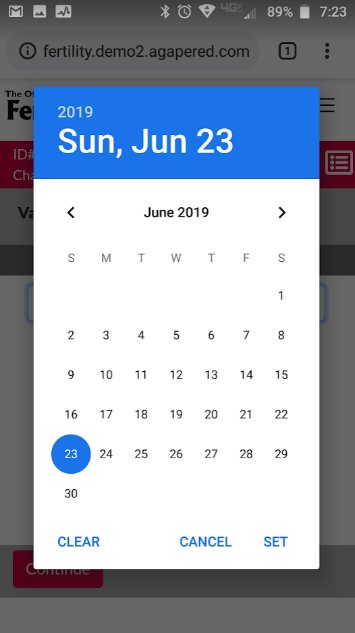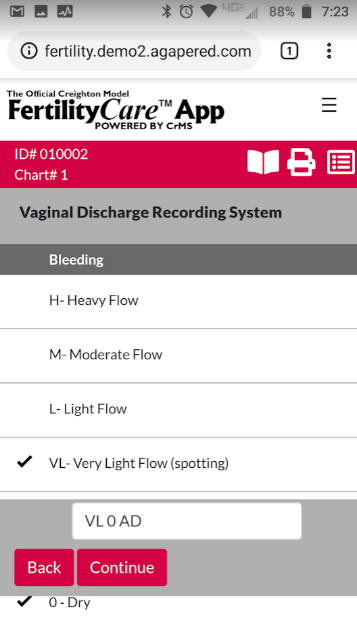 Scroll through the Vaginal Discharge Recording System and enter your observation.
NOTE: When recording intercourse (I), the I will show up on the left side for Any time of Day (AOD) and the right side for End of Day (EOD).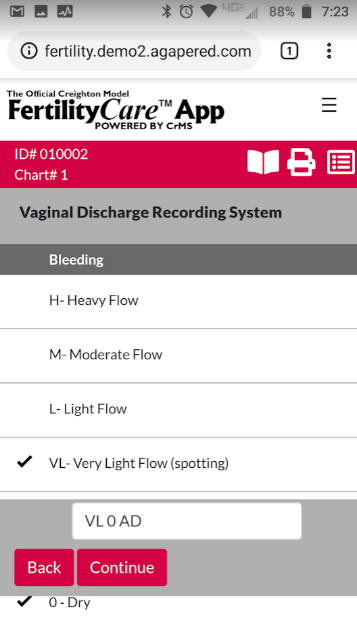 After your observation has been entered, select your Stamp.
Note: at this time you can also add a note, by clicking on Add Note.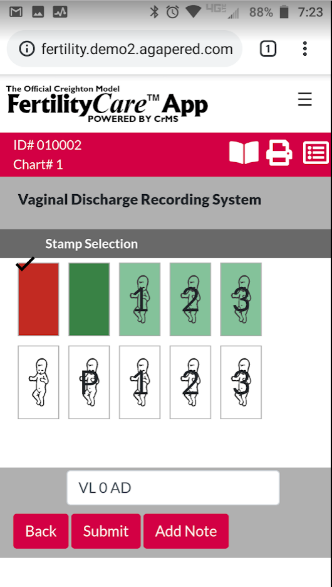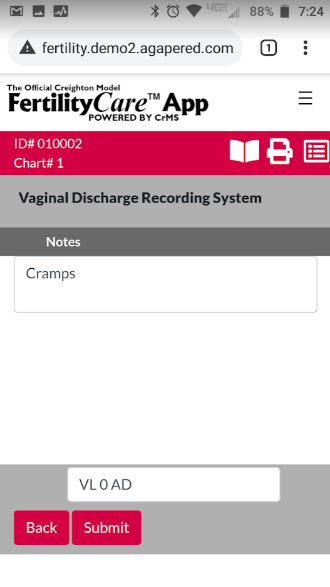 Click Submit to record your observation and stamp selection.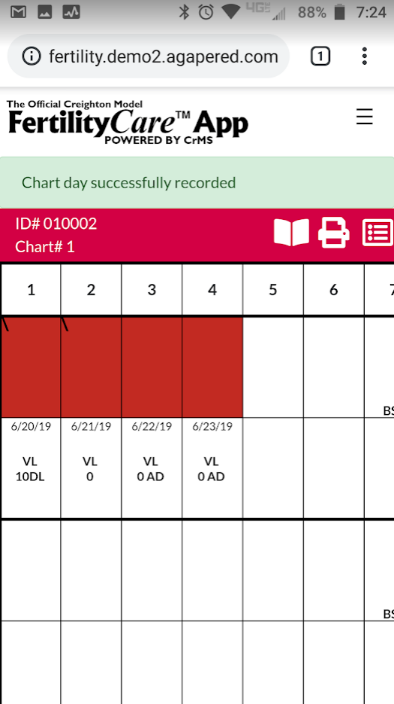 To view your chart Notes, click on the menu icon

and select Notes.